Onn Soundbar is the perfect option for you if you want to boost the sound of your TV or other devices. Its easy application and high-quality performance have become a common name for people who love to experience excellent sound quality.
However, it's not always free from flaws. Like every other gadget, you will likely experience minor problems while using your Onn Soundbar.
These problems include Onn Soundbar not working, Soundbar producing muffled sound, and more. But no worries, these minor issues are easily fixable with some simple troubleshooting options.
Are you ready to learn how to perform your Onn Soundbar Troubleshooting? Then stay tuned to the end of this article.
In this article, I have discussed the most common problems people face and simple ways how you can fix those problems.
So why wait? Let's get started!
Onn Soundbar Troubleshooting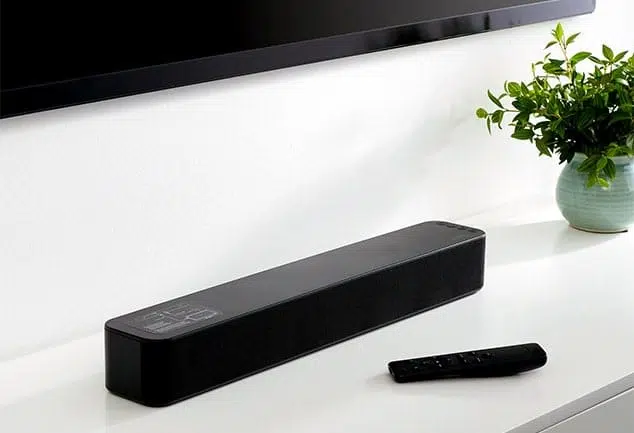 When your Onn Soundbar isn't working the way it should, it doesn't mean that it has defects. You might not be doing the right thing to solve the problem. A variety of problems may occur, and so the solutions varies too.
But you can rest assured. In this segment, I have compiled the common problems that people face while using Onn Soundbar with their solutions.
So, let's jump right in!
Problem 1: Onn Soundbar Not Working
A lot of reasons can be responsible for your Soundbar's malfunction. But you can try some simple troubleshooting measures to make things work again. Most of the time, the problem occurs due to loose connections or faulty cables.
Now, let's see what you need to do if you ever face this problem.
Solution:
The first and the most obvious thing to do in this situation is to check the cables and connections.
Often faulty cables are the reason why the Soundbar can't operate properly. And if you find any damage on the cables, it's better to replace them for your own safety.
The cables should be placed in a place where people won't be able to step on them.
Also, check the connections. You have to connect plugged securely.
You can also try changing the audio settings on your TV.
To do this, go to the audio menu of your device, then pick the correct output setting. You can simply try different settings until you find the one that actually works with your Soundbar.
As I said, these are simple fixes you can try at home. But if your Soundbar still isn't working, then you should contact their customer support for further information.
Problem 2: Onn Soundbar Keeps Turning Off
These Soundbars are filled with some unique problems, aren't they? Well, sometimes the Soundbar works but keeps turning off over and over again. This issue usually happens when the settings of your Soundbar are not adjusted properly.
So, to fix this problem, let's know about the solution.
Solution:
If the input is low, your Onn Soundbar will automatically turn off after a while. It occurs when the media is silent, or the volume of your TV isn't adjusted and is quite low.
So, you need to make sure that your TV delivers powerful signals. You can change the setting manually. Just hold the volume down button and the power button at the same time, and keep pressing them for 10-15 seconds. And that should fix your problem.
If the problem still persists, then check the wires if they are damaged or not. Sometimes, the wires can get damaged, and it'll affects the performance of the Soundbar. So, if that's the case, then it's time to replace the wires.
Also, you can try connecting your sound system to a set-top box. That'll also ensure a better performance.
Problem 3: Onn Soundbar Won't Turn On
This is a very common yet frustrating problem that many encounters. This occurs when you press the power-on button of the device. But still, it doesn't turn on.
It mainly happens when the Soundbar isn't getting an adequate power supply. Or, it can also happen when the wires are faulty.
So, if you are also facing a similar problem, let's take a look at the solution.
Solution:
Firstly, check all the connections. If there are any damaged spots on the cables, then it's probably the reason you're facing the problem. Also, make sure that all the connections are securely fastened. Any loose connection will also create problems.
Also, make sure that the Soundbar is indeed receiving enough power from the outlet.
Next, if your Soundbar isn't turning on using the remote, then the problem might lie within the remote itself. In that case, check the batteries and replace them if needed.
And if it's still not working, then just use the power button of your soundbar. After doing these steps, your soundbar should be able to operate.
Problem 4: Sounds Are Getting Muffled
Sometimes a strange but common problem can happen. That is: when the sound that is being produced by the Onn Soundbar gets muffled. In most cases, it happens if there is any problem in the connection.
If you are stuck with this issue, let's look at the solution.
Solution:
The first thing you can try is to turn up the volume of your Television device. The Soundbar and TV have volume meters that might not be the same. That's why sometimes, sounds can get muffled if the volume is not adjusted in the right way.
So, you need to turn up the volume of your TV to 100% and adjust your Soundbar accordingly. And that should solve the issue.
And if the problem is occurring due to connection issues, then don't use HDMI to connect your Soundbar. Rather, you should switch to optical, as these connections usually produce high-quality audio.
Problem 5: Audio and Video Are Not Synchronized
We have all been through this problem at some point in our life and can relate to the frustration when the sounds are not in sync with the pictures! This is also a very common problem that a lot of people face while using the Onn Soundbar.
Though it seems quite hard to fix, you can follow simple steps to try and make everything right. So, let's look at the solution.
Solution:
In this case, you need to power cycle your entire system, namely your sound and TV system.
To do this, unplug your Soundbar and TV from the power first. Then, you need to unplug all the input connections. This will give the system some time to recover.
After waiting for a couple of minutes, simply plug in all the connections. And your problem should be solved.
Important Safety Measures to Take

Like every other electronic device, you need to be careful while using your Onn Soundbar since any mistake can lead to a dangerous accident.
Often, people face problems when they don't follow the basic instructions, which causes malfunctioning of the Soundbar.
Here are some important safety instructions that you must follow:
Always clean your device with a dry cloth. Refrain from using aerosol or any flammable liquid.
Don't operate the device near any water supplies. So, keep the device away from swimming pools, tapes, etc.
Keep the device away from heat registers, stoves, or radiators. The Onn Soundbar should be kept away from heat sources at any cost.
The ventilation of the Soundbar should not be interrupted by any covering. That will heat up the system.
During heavy rainfall or lightning storms, unplug the connections of your device to make sure it doesn't get damaged.
Final Thoughts
To summarize, in order to deal with any issue, you must have a clear understanding of what has to be done. Otherwise, you'll be stuck trying out different things.
And if you have read through this article thoroughly. Hopefully, you have learned some new things about your Onn Soundbar.
If you follow these Onn Soundbar troubleshooting methods, you should be able to solve most problems easily. If none of the suggestions works, then you might have to perform a factory reset. That will clear up the system and solve most of the issues.
However, if the problem is major, then you may need to ask for professional help.
But at least you can tackle the common and minor problems yourself now.
So, have fun exploring your gadget!