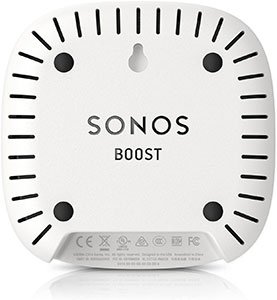 Many people desire for an uninterrupted listening while streaming music. Getting a WiFi extension to experience this is good. You may have spent a lot of money to get one but end up disappointed. One of such streaming devices people buy often is Sonos wireless music system. This system is very costly, I might say. Real tragedy happens then, when this costly setup faces signal loss. It is very annoying.
Such incident usually happens in large houses. Its because signal can't reach everywhere. Or else, there might be stronger Wifi network around you, this might be another reason for this. You can easily solve this problem using a very cheap device called Sonos boost. It will enhance the signal strength of Sonos wireless. Want to know more? This sonos boost review awaits your attention.
Sonos Boost Reviews
What is Sonos boost?
A Sonos boost is a very compact device. It uses the network router connectivity. It offers Sonos users a dedicated wireless network. Now, you will experience a better and stable music streaming. It is more reliable than the Wi-Fi network you use before.
With Sonos boost, you can enjoy wireless music streaming without traffic interruption on any Wi-Fi network. It solves the limited ranged Wi-Fi network issue. This enables you to extend your Sonos system easily into extra rooms.
Just as stated above, closed stronger network has no effect on it. You can enjoy your music in every part of your home.
What does a Sonos boost do?
You'll find quite a lot number of Sonos boost reviews online stating what this device can do. It enhances Sonos wireless signal strength to stream music with ease. A Sonos boost eradicates the multiple home devices' sluggishness due to interference problems.
If you are using many devices on your WiFi network, it'll take care of it too. You have the opportunity to connect Sonos speakers with your home theatre. It is a better alternative to Sonos Bridge.
Description and Features of Sonos boost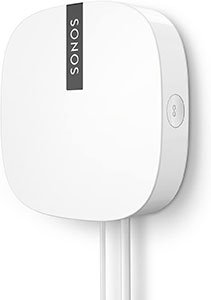 In this part of this Sonos boost reviews article, I will describe the features:
Dedicated Wireless Networks: It provides Sonos music players with a dedicated wireless network. It is suitable for offices or home with limited ranged Wi-Fi networks.
Flawless coverage: The three internal antennas send signals via ceilings and walls. This gives you flawless coverage in every part of your house. When connected to your router, you can operate wirelessly with it. And its set up process is simple.
Product finish: It is produced with a top-quality white poly-carbonate material.
Top panel lights: The LED shows Boost status.
Power supply: Auto-switching 100-240 V, 50-60 Hz AC custom input.
Network connection: It has 2 port Ethernet switches (10/100 Mbps Ethernet ports). These are used to create network connectivity amongst devices.
Warranty: You get a 1-year warranty when purchased.
Top wireless music streaming performance with other Sonos devices. It promotes superior reliability.
Dimension: H x W x D 1.3 x 4.5 x 4.5 in. (33 x 115 x 115 mm).
Weight: It weighs 0.19 kg or 0.42 lbs.
Eradication of Interrupted Sound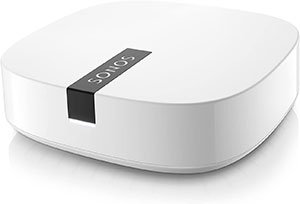 It is possible to get interrupted sound due to signal lag. Nobody loves to experience this, even those who have little passion for sound or music. This is one of the many benefits of having a Sonos boost apart from the cheap price.
Many factors cause a music interruption. You may experience this if you live in a big house. Does it mean you should not dream or build a big house? The answer is no. Once you have purchased a Sonos boost, it ensures uninterrupted music streaming experience.
You can also have your sound disrupted when there is a closed stronger network. Unlike other Wi-Fi extensions, Sonos boost improves and keeps sound stable and better. Sonos boost creates a dedicated network just to broadcast sonos devices' signal. It supports the sound broadcast to reach every part of your house through walls and ceilings. So, the presence of a stronger network or how big your house will not have an effect on your sound.
So, this is a must get if you are a lover of music. You should buy it if playing your music throughout and uninterrupted in your house is your dream.
Wide Range of coverage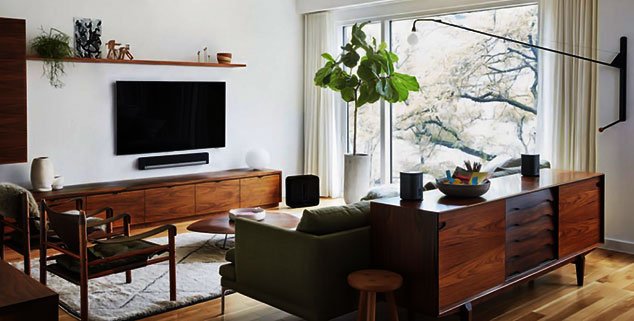 The Sonos boost has three internal antennas. These antennas are very capable of broadcasting signals in 360 degrees, in every part of your house. It will cover your house despite how big it is. It is designed in such a way that the antennas send signals through the walls and ceilings. This gives you flawless coverage in all the rooms in your house or office.
Installation and Setup 
The setup of Sonos boost is easy, simple, and doesn't need much experience to do it. It comes with two Ethernet jacks seen on the panel's back. You can easily set it up by following these steps:
You should plug and connect your Sonos boost to your network router. Your house network router and the Sonosboost are connected together with a standard Ethernet cable connection. The features of this Ethernet cable are 2-port switch, auto MDI/MDIX , and 10/100Mbps.
Start the Sonosboost by simply pressing the button situated on the top. You can run an Ethernet wire or cable from your Sonos boost to your computer system. You can also do this to your NAS drive. When this is done, listening to the music on your computer or NAS drive is possible. This is possible via the Sonos wireless system in your home.
You are good to go. Enjoy your music to the fullness.
Caution
It is of a paramount importance to know that Sonos boost does not perform on its own. You will need at least one of the many Sonos devices. To use along with your Sonos boost, there are two vital devices. They are Sonos playbar and Sonos playbase.
Sonos playbar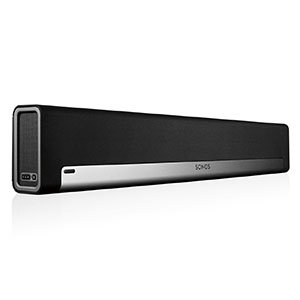 This is a mountable soundbar for music, movies, television and others. You can control with your remote, Sonos app and more. This device will tune itself automatically when mounted below your television or on the wall.
You can also mount it on a console or leave it standing for the best sound. It is easy to connect different Sonos speakers in rooms over a Wi-Fi network. You will get a sound system that brings everyone at home together.
Sonos playbase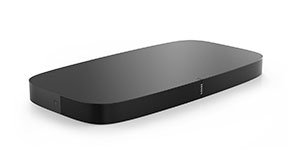 Playbase is the starting point of experiencing an ultimate home theater. You are getting an immersive entertainment with this device when connected. It is a sleek soundbase that can be used for music, movies, television and others.
You can directly stream sound with it from different devices. Some of the devices are iPad and iPhone. You can play music by asking Siri. It practically cannot be seen under the television. The 10 amplified speaker drivers offer crystal clear whisper and deep booms.
Learn more: Sonos Playbase vs Playbar
Question and Answers 

Q1. Does the Sonos boost really work? 
Ans: Sonos boost works indeed. It works by eliminating the normal interruption experienced with a normal network. You will get to enjoy your music in every part of your house. This is because of the wide range.
With the help of three antennas, it sends a signal through walls and ceilings. This gives you flawless coverage throughout your house. It also keeps the sound stable.
Q2. Does Sonos boost have to be connected to the router?
Ans: A Sonos boost does not have to be connected to a router. It will perform its function on its own as a wireless repeater. You can rather make use of your Sonos application by opening it.
When you are done opening it, select the option for your new Sonos boost. You should proceed by choosing the unwired option away from your router when prompted. When the Boost set up is complete and included in the main Sonos household, you can go on to wire it to the router.
Q3. How far does Sonos boost reach? 
Ans: This is one of the common questions asked by users and prospective users. Sonos boost permits the working performance of Sonos devices close to 50% higher than the normal Wi-Fi range. An average or standard Wi-Fi hot-spot is about 60 feet while the Sonos boost is 90 feet. With this boost, signal intensity is improved.
It creates a dedicated wireless network for Sonos devices. This makes it possible for a better range or reaches without interruption. It is more powerful than Sonos Bridge and has more reach too.
Conclusion 
Many factors may cause an interruption in music or sound. How big your house is and the nearby strong networks are among the factors. This does not go well with music lovers. They end up spending money to buy different extensions that can solve this problem.
Unfortunately, they end up disappointed not getting what they want. The Sonos boost is a solution to this problem. It is not only cheap but improves the signal strength of Sonos wireless.