The Genie Silentmax 1000 garage door opener has been among the favorites of all for quite a while now. Especially if your garage is attached to your home, this can be a perfect choice for your convenience.
However, there may arise some problems that can make anybody worry a lot.
Are you also having trouble figuring out how to fix these problems?
There can be a number of reasons why your door opener might act strangely. Some of them include worn-out remote batteries and improper door wall adjustments. The problems can also arise due to hardware malfunction. Though these problems may seem very hard to solve, they can be fixed with some very easy troubleshooting options.
Well, rest assured, because in this article, I have discussed the key points you need to know about Genie Silentmax 1000 troubleshooting!
More Troubleshooting Guides
I have covered some of the most common problems with their probable solutions here. If you go through this article, it should be easy for you to detect the cause of your problem and then solve it accordingly!
So, without any more delay, let's jump right in!
Genie Silentmax 1000 Troubleshooting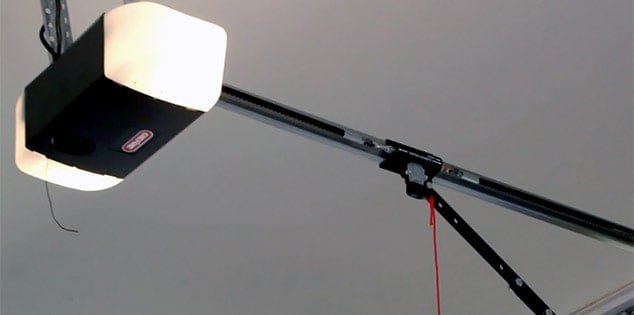 There can be a variety of issues that can arise while using your Genie Silentmax 1000. As different problems need different solutions, you probably won't be able to solve it if you don't know what to do exactly.
But no worries, because in this segment, I have discussed the most common problems you might come across with probable reasons, so you won't need to face those problems in the future!
Here, you'll get to know them one by one. So, let's get started!
Problem 1: Genie Silentmax 1000 No Power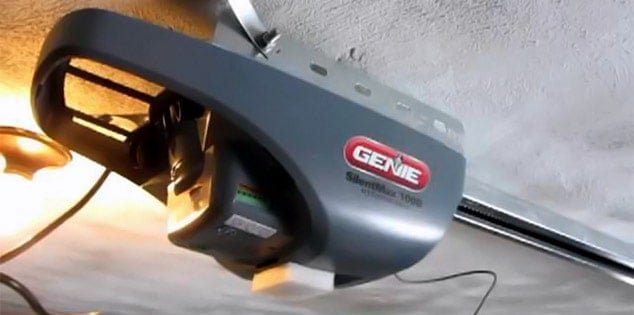 This is a very common problem that a lot of people seem to face. Usually, after a power surge, your Genie Garage Door Opener may have difficulties in turning on.
Sometimes the components and the motherboard can be damaged, and you will see burn spots on the board. You will also be able to find a burnt smell.
This is a very clear indication that the board has been damaged.
But the other times, you won't find any visible damage on board. This usually occurs when the transformer fails.
If this problem occurs, you need to know about the solutions to fix it.
Solution:
The first and the most important thing you should do is to check the power connections on the board.
Firstly, unplug the opener. Then remove the covering to reveal the interior.
Then you'll find the damaged spots on the boards.
If the board and the components are damaged, there is no option but to replace them.
If you want to protect your boards from further damage when a power surge occurs, you should have a surge protector and plug it into your garage door opener.
This will protect the inner components when a power surge happens abruptly.
Problem 2: Genie Silentmax 1000 Red Light Stays On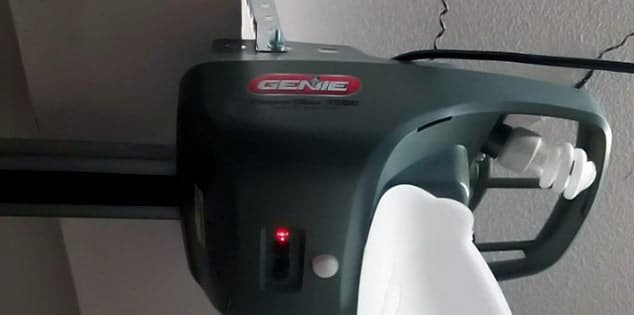 A very common yet stressful problem is when the red light doesn't turn off.
The exact reason for this is difficult to discover. Still, most often it happens when there's a problem in the sensors or due to losing wires either at the motor head or at the sensors.
Now, let's take a close look at what you can do to solve this problem.
Solution:
If it's happening due to losing wires, then you have to make the connection tighter. This could fix the problem.
So, you will need to verify the wall console wire that is directed at the powerhead connector.
And if it's happening due to blockage between the sensors, you have to remove the dirt using some rubbing alcohol. And that should fix the issue.
Problem 3: Genie Silentmax 1000 Flashing Red Light
Sometimes a flashing red light can be seen on the Genie Garage Door Openers. Typically, it's an indication that you need to check whether the automated system is malfunctioning.
The flashing light usually indicates that it has detected an error in the system. The error can be a programming error due to some faulty components.
Or simply, blockage of dirt anywhere in the system can also cause the red light to flash.
So, if you encounter this problem, you need to know the solution.
Solution:
If there is an interference in the garage door itself, firstly you need to remove the blockage. If something is stuck on the door, it won't be able to close properly, and that will cause flashing red light.
So, remove anything even if it's small, like stones or dirt from your garage door. The sensors on the door will stop detecting the blockage, and your issue will be solved.
Or, if the problem is happening due to poor alignment of the sensors, you have to adjust them so that they face each other. The beam should also run between them. If the alignment is done correctly, the problem will be gone.
Sometimes the beam can't connect between the sensors if there's some kind of obstruction between the sensors. In that case, just remove the obstructions, and it'll be all good.
Problem 4: Genie Silentmax 1000 Becoming Noisy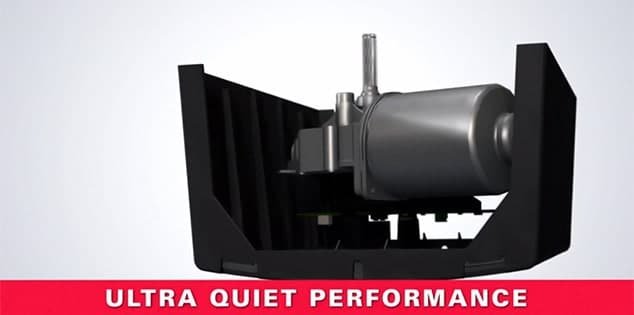 A very usual yet irritating problem is when the Genie door opener starts to become noisy. It is one of the most common problems that many deals with, but you can easily fix this in no time and with very less effort!
If the fasteners aren't tight, the door opener can start making noises. Another reason can be the door being too tight and not well balanced.
So, let's look at the solution!
Solution:
The most obvious and easy way to fix this problem is to make sure that the fasteners are tight. If you find them being loose, then it's the reason why the door opener is making sound. So tightening the fasteners will solve the problem.
Or else, you have to keep your garage door well lubricated so it doesn't cause much friction with the door opener. It should be well balanced too.
Problem 5: Remote Doesn't Work from Near Distance
If the remote has an operating range of fewer than 25 feet, there might be some problems with the batteries. This may indicate that it's time to replace the remote batteries.
The problem can also occur if the equipment in the garage interferes with the remote signal.
If you need your remote to work properly from a near distance, then let's look at the solution.
Solution:
The simplest solution is to change the batteries. If your remote isn't working due to the batteries being worn out, changing them will quickly solve the problem.
And if it still isn't working properly, then remove the energy-efficient bulbs from your garage. Thus, the hindrance to the remote signal will reduce, and your remote should work nicely.
Some Frequently Asked Questions
Where Is the Learn Button on Genie Silentmax 1000 Door Opener?
Ans: The most common question I get is where the learn button is located. The button is typically situated in an area where the antenna is connected with the head of the motor.
The learn button is often located just at the back of the light lens. When it is pressed, an indicator light flashes red.
How Many Remotes Can Be Programmed to A Genie Silentmax 1000 Door Opener?
Ans: As you probably know, your Genie Silentmax 1000 door opener is programmable. You can program up to seven remotes operated devices in your door opener.
These seven remote-operated devices include either a total of seven intellicode remotes or six intellicode remotes and a wireless keypad.
Does HomeLink Work with Genie Door Openers?
Ans: Yes, HomeLink programming is supported by Genie.
You just have to choose the button on your HomeLink that is to be used to open the garage door. It's upon you only. Then you will need to have a Genie garage door opener remote, and that's about it.
Conclusion
To wrap it up, firstly, you need to identify which type of problem you're facing and whether it's associated with other problems. Then work slowly and carefully towards the solutions given here, and you'll be fine!
So I hope by now, you know exactly what you need to do when your Genie Silentmax 1000 starts acting strangely. And if you still can't solve the problems by yourself, you might want to ask for professional help for further inspection.
If your garage door opener doesn't work even after going for professional help, it has said its farewell.
But no need to remain sad. You can always go for a replacement, right?
Just stay a little bit more alert, fix the problems immediately without making much delay, and you'll be good to go!