Most of us are fascinated by outdoor clothing and fashion. Some people are happy with the quality and function of apparel whereas, others are more focused on brands and like to shop from specific ones. There are limited outdoor clothing industries with good quality materials. So Outdoor enthusiasts stick to only one or two brands. Columbia and The North Face are two of the famous outdoor apparel companies.
Short History About Columbia Jackets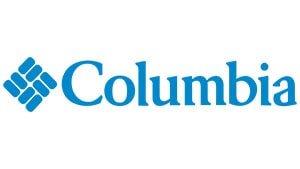 Columbia has developed and flourished throughout the previous century, from modest starting as a family-owned hat wholesaler in 1938 to be the leading American retailer of ski apparel in 2001. After it began creating coats with airy waterproof fabrics and interchangeable layers, the company's fame skyrocketed. Although many of Columbia's items are appreciated by sportsmen equally, the company is best recognized for its footwear, ski clothing, and outerwear.
Short History About North Face Jackets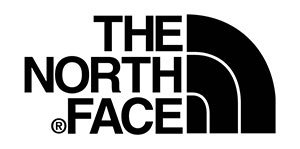 The North Face began its journey in 1966 as a hiking and climbing equipment supplier before expanding into other fields. The brand soon gained popularity, and many passionate sportsmen and adventurers chose it as their first option. They are known for their high-performance items, particularly jackets, and their fashionable designs, which come in a variety of eye-catching colors.
Best Selling Columbia Jacket [Waterproof]
Columbia Men's Watertight II Jacket
Watertight II is a budget-friendly rain shell jacket that is very popular on the market. Although the Jacket doesn't perform particularly well in wet conditions, its affordable pricing, sturdy structure, and a wide variety of sizes make it a go-to for casual trips, commuting, and the unexpected rainy-day trek.
Performance
This Jacket provides moderate to efficient protection against water and wind. And also, it has a two-layer Omni-Tech waterproof shell, which avoids moisture from seeping inside. The Jacket also has DWR covering beaded drops on the surface that are very effective. One of the reviewers spent thirty minutes in the pouring rain and stated that the fabric could withstand it well. The Jacket's hood, hem cinches, and Velcro cuffs successfully blocked off gusts in case of wind shielding.
While doing small errands, this Jacket provides enough breathability. But slowly, it can overheat as activity increases. One of the faults of this Jacket is that it does not have pit zips. But instead, it depends on the mesh-lined hand pockets to keep you cool.
Even though it feels plasticky at the touch, it is very robust and rugged. There's a drawback to its durability. Its zipper feels fragile and lightweight. On the other hand, the nylon exterior stays free of flaws or tears after numerous or heavy uses, and the Velcro cuffs operate like new.
Features
The hood of the Watertight II is a good size, striking a good mix between providing adequate covering and staying streamlined. Furthermore, the two side cinches performed an excellent job of keeping heavy winds away.
Watertight II has two simple mesh-lined hand pockets that provide sufficient storage for most users. These pockets are spacious enough to carry important items like phones, key sets, etc. Small storm flaps on the pockets help to keep moisture away.
Best Selling North Face Jacket [Waterproof]
The North Face Men's Resolve Waterproof Jacket
The North Face Resolve Jacket is an excellent starting rain jacket for everyday use and sudden hiking trips. It's a good cool-weather top layer because of its tough fabric and general thickness.
Performance
The Jacket keeps out water efficiently, and DWR beads on the surface also work finely. This Jacket has one elastic perimeter cord that effectively tightens the hood around the face. This prevents rain from entering. On the other hand, the elastic wrist cuffs are a water entry point; with no way to tighten them, water will stream down the wrist while working aloft in the rain.
This Jacket uses Hyvent two-layer coating, which provides moderate breathability, just like Columbia Watertight II. It also does not have pit zips and uses mesh-lined hand pockets for ventilation.
Compared to the other jackets' nylon face materials, the 70D nylon ripstop face fabric is extremely tough and will withstand a lot of damage.
Features
This rain jacket has a taffeta-lined hood with a single elastic cinch for adjustability. The cord lock has a unique location, and it is entirely concealed within the cloth sleeves. This Jacket has a fleece-lined collar where the hood rolls and stores. This provides comfort as well. Even though the wrist cuffs aren't adjustable, they have elastic all over. Both ends of the elastic hem cinch have cord locks.
Comparison Between Columbia and North Face Jackets [Columbia Vs North Face]

Both companies are prominent participants in the outdoor sports apparel industry, providing high-quality items that are popular among hikers and climbers. We will try to compare both of them and help you choose your preferred brand.
Popularity
Columbia and North Face both are very popular among sportsmen. Now they have become popular with their outdoor clothing line.
Popular Columbia Jackets
Columbia Autumn Park Down Jacket – Men
This Jacket is packed with RDS-approved 650 down filling. It includes an Omni-Heat and an airy inner lining to help save heat. It can adapt to hiking situations, with just enough loft and airflow to keep moisture outside and lock heat inside. The down jacket is not heavy and compact, making it a convenient extra layer to throw into a bag as a precaution. It's a nice, cheap go-to jacket that can be used for outdoor work in cold weather.
Columbia Switchback Sherpa-Lined Jacket – Women
This Jacket has a cozy fleece inside. It is completely water-resistant and wind-resistant and should be able to endure extreme rainfalls. The Jacket may be easily adjusted at the wrists, under the hood, and at the hem with the drawcord. It's a very cost-effective way to deal with rainy weather.
Popular North Face Jackets
North Face Apex Canyonwall Softshell Jacket for Men
This inexpensive Softshell layer is a nice inclusion to any hiking gear. The shell has a perfect fit that allows for an additional coat to be worn underneath, and it is water and windproof. There's a fleece lining on the inside for further insulation and pleasure, as well as safe compartments for your things. It is basic, intuitive, and simple, offering only what you require.
North Face Carto Triclimate Waterproof Jacket for Women
This Jacket is a sturdy, waterproof jacket made primarily of recycled materials that will maintain your dryness and warmth in any weather. It has an inbuilt zip system that allows you to personalize this product and enhance its efficacy by attaching suitable layers. This Jacket contains PrimaLoft for insulation that is thin and efficient, allowing you to keep warm in chilly weather.
Quality and Material
Columbia has not only created many garment innovations but has also partnered with other firms that specialize in fabric technology to ensure that their goods are weather resistant.
The technologies include
Omni-Freeze technology helps to cool down
Omni-Wick technology aids to avoid moisture and provides breathability
Omni-Tech fabric is waterproof, breathable, and windproof
OutDry is a completely waterproof barrier that heat-binds to the cloth and delivers faultless performance.
Omni-Wind protects against wind
Omni-Shield protects against stains
Omni-Shade protect against sun
They use Polyester and Nylon to manufacture their clothing. 80% of the polyester is used by recycling to help save the environment. The down insulation used is all RDS certified. Short-chain perfluorinated compounds are utilized in DWR treatments because they are less hazardous to the environment.
North Face chose great technologies for better-quality garments.
ThermoBall is a synthetic insulation company that has collaborated with PrimaLoft. It mimics insulation efficiently.
FlashDry is similar to Omni-wick in that it is meant to absorb moisture away from the body while still being very breathable.
WindWall materials defend against chilly winds and are available in both windproof and wind-resistant versions.
DryVent is a completely waterproof, windproof, and breathable fabric that comes in a variety of types based on the function of the Jacket.
Last but not the least, Gore-Tex is used in most of their hyped jackets since they are very durable, waterproof, breathable, and windproof.
Just like Columbia, North Face also uses recycled materials, which mostly include polyester. They want to replace DWR treatments with more ecologically friendly alternatives and utilize PFCs as little as necessary.
Pricing
In terms of pricing, Columbia is cheaper compared to the North Face. But you have many options to choose from both brands at a cheap rate. Prices can be as less as $70 to as high as $500.
Warranty
Columbia's Limited Lifetime Warranty includes Columbia Sportswear trademark items made by Columbia Sportswear or its associates for the actual lifetime of the item. This insurance only covers original, undamaged, and unchanged materials and workmanship. This policy only applies to buyers in the United States.
North Face provides a lifetime warranty to the original owner of their particular product if there is any defect in materials or workmanship. Even after lengthy usage, if a product is faulty due to a manufacturing flaw, they fix it free of charge or replace it.
No warranty is provided for damage incurred by an accident, poor care, carelessness, regular wear and tear, or the natural degradation of colors and materials with duration and usage by both of the brands.
If you want a casual jacket without high expectations and at a cheaper rate, then Columbia is better for you. On the other hand, the North Face is the better choice if you want a jacket that is somewhat more well-made and built for sport.
Related Post: