Nowadays, there are hundreds of well-known jacket brands available in the market, which makes us confused about choosing a particular brand that can meet our requirements. If you are an outgoing person and more into camping, you already know many renowned brands like Columbia, North Face, Marmot, Patagonia, Arc Teryx, etc.
Today, we will compare North Face and Marmot since both are similar in the case of camping gears they produce and how they operate in tough backcountry situations.
Both of their jackets are well known for weather resistance. They aim to make their jackets windproof, waterproof with other cool features that we will discuss below!
About North face Jackets: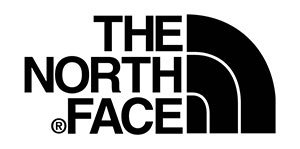 The North Face is one of the most well-known American firms. It was founded in 1966. Its popularity has grown among outdoor enthusiasts over the past 50 years. The North Face began its journey with climbing and backpacking equipment before moving on to useful outdoor apparel.
The firm manufactures some of the highest-quality jackets and outdoor apparel on the market and a diverse variety of trendy and fashionable styles for both regular and technical use.
About Marmot Jackets:

Marmot is also an American brand that was created by three friends in 1974. All of them were hiking enthusiasts and looking for puffy jackets to make them feel cozy and warm throughout their trekking journey. So, they ended up manufacturing jackets themselves.
Golden Mantle is one of the first jackets they created. This soon became a best-selling jacket and was even featured by Clint Eastwood in The Eiger Sanction in 1975.
Marmot is the first clothing brand to use Gore-Tex among all other brands. While hiking clothing is still the company's core emphasis, they also make various types of outdoor equipment like tents.
Best Selling Winter Jacket by North Face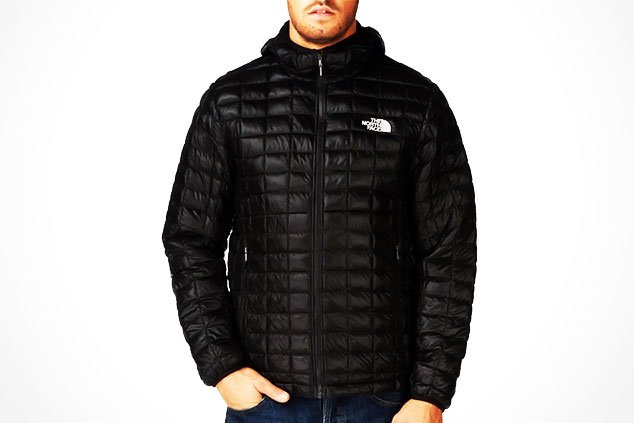 The North Face Men's Thermoball Eco Insulated Jacket: Best North Face Jacket for Men
Specifications:
Package Dimensions: 19.96 x 14.57 x 3.03 inches
Item Weight: 14.08 Ounces
Department: Mens
Manufacturer: The North Face
This jacket is popular for being an insulated jacket. The newest "Eco" edition, with its puffy synthetic fill and slick shell, does a very decent job of imitating a lightweight down garment, and recent upgrades like a new quilting design and eco-friendly structure provide it even more appeal.
Important Features:
Warmth: The jacket's characteristic, lightweight feel and puffy appearance come from clusters of reused synthetic fibers. It has PrimaLoft technology to imitate goose and duck down. This is done by retaining heat effectively. A group of people experimented and they found The North Face insulates 600-fill-power.
Weather Protection: The shell features a DWR covering that keeps mild rain and snow outside, but face fabric allows water to enter during heavy downpours. The face fabric repels storms and provides equivalent wind shielding. But this jacket won't be able to handle it if the weather worsens. Overall, this jacket is perfect for regular use.
Breathability: Compared to versions with a continuous shell, this jacket breathes significantly better. However, it has been taken over by other new models like the Ventrix jacket that has breathable lines.
Durability: The North face's Eco version feels robust compared to other non-Eco versions. It uses a 20-denier shell and lining. All-in-all, it has a pleasant feel and is well suited to the ThermoBall Eco's intended use of mild adventure and everyday use.
PROS:
Lightweight
Affordable
Provides insulation even after being wet
Provides great warmth compared to its weight
Does not sink
Offers 15 colors to choose from
Compressible into its own pocket
CONS:
Thin material
Does not provide enough resistance for wind
Has no hand pocket insulation
The North Face Women's Metropolis Insulated Parka III: Best North Face Jacket for Women
Specifications:
Product Dimensions: 7.48 x 5.51 x 1.08 inches
Item Weight: 1.6 Pounds
Department: Womens
Manufacturer: The North Face
This jacket is lightweight and provides proper warmth. It has a long cut that keeps it cold outside! The material for the outer portion of Parka depends on the color.
Important Features:
Weather Protection: The parka encompasses a two-way front zipper; however, it doesn't have a storm flap. So, it's wind-resistant, but it is not windproof. The external characteristics of this jacket are, all in all, unattractive. Because it is neither windproof nor waterproof, it cannot be worn in all-weather situations.
Insulation: Parka has fully goose-down insulation. This makes it fluffier. This jacket has higher fill power; thus, less goose down is used to insulate it.
Breathability: Nylon is made from synthetic material. This means this jacket is not very breathable. Once an individual wearing it starts to sweat, the jacket will absorb that moisture, making it heavy and hard to breathe.
Durability: The hardness of the shell and the simple Nylon inner are both disappointing. This jacket cannot withstand too much wind or water. This jacket is intended for urban use and not for harsh weather, overall.
PROS:
Provides comfort
Hood works efficiently during windy days
Warm
Fashionable
Perfect fit and shape
Lightweight
Windproof
CONS:
The arms are short
Pocket is lined by micro fleeces that can scrape the cracked hand.
Not very breathable
Less durable compared to other North Face Jackets
Best Selling Winter Jacket by Marmot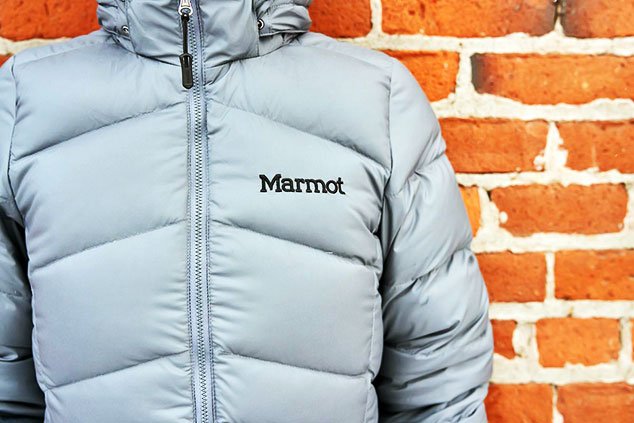 Marmot Men's Guides Down Winter Jacket: Best Marmot Jacket for Men
Specifications:
Package Dimensions: 21.65 x 14.57 x 2.91 inches
Item Weight: 1.37 Pounds
Department: Mens
Manufacturer: Marmot
A down jacket is one of the warmest jackets that we have observed. Its qualities are great compared to its price even though this jacket is slightly heavier than others.
Important Features:
Weather protection: Down Defender treats the Down which is a unique hydrophobic DRW treatment developed by Marmot. This keeps the down from reducing loft when it is wet.
Insulation: It provides enough warmth compared to other jackets. Even though it only utilizes 700 fill-power down, the jacket's big stitched-through baffles were filled, giving it a fluffy look and comfort. The outer surface performs effectively at keeping cold air and adverse weather outside while trapping hot air inside.
Breathability: This jacket is heavier than normal jackets. It's difficult to carry it while hiking and you will get sweaty after a few hours. Thus, this jacket is not breathable enough.
Durability: The Down jacket is made from polyester. It can efficiently withstand rough weather easily. The jacket is quite heavy with impressive features which helps the jacket to be sturdy. Therefore, it can be used for rough use.
PROS:
Long length
Provides warmth
Comfortable
Sturdy
[/su_column]
CONS:
Short sleeve length
Not waterproof
[/su_row]
MARMOT Women's JENA Jacket: Best Marmot Jacket for Women
Specifications:
Package Dimensions: 20.08 x 12.32 x 3.78 inches
Item Weight: 14.07 Ounces
Department: Women's
Manufacturer: Marmot
North face VS Marmot Jackets [In-Depth Comparison]
When the weather turns sour, it's critical to have the right gear for outdoor adventures, and both the North Face and the Marmot offer some of the most innovative styles in technical apparel, particularly jackets. Both of them have some similarities in context to the trekking gear they provide and their performance in tough backcountry situations. As a result, a lot of debate has been created between these brands.
Popularity
Both of them are quite popular for their recent gear manufacturing technology and styles. What-so-ever, they have some designs that are quite popular among their target customers. We have already talked about a few above and here are other styles as well.
The North Face Dryzzle Futurelight Jacket
This jacket has a chest pocket in addition to the two handwarmer pockets. The exterior material is composed of recycled polyester and is constructed in three layers. When these layers are integrated, Dryzzle Futurelight becomes a robust product used for regular trekking and camping.
Dryzzle Futurelight is not only built of high-quality materials, but it is also incredibly comfy and mobile. Another wonderful feature about this jacket is that it is extremely airy, even when worn over several layers. This is mostly owing to the existence of the air-permeable FutureLight membrane.
Marmot Featherless Jacket
The Marmot Featherless provides excellent value for money. Featherless is one of your finest alternatives if you're searching for a low-cost, lightweight type that will protect your body from chilly winds.
Thinsulate synthetic insulation in this jacket replicates the warmth and packability of the typical 700-fill power down.
It works very well for ordinary outside activities in the spring when you have to cope with heavy winds and chilly rain.
Quality and Material
Both of these brands are environmentally friendly and use recycled materials for manufacturing their jackets. They both use Gore-Tex in their products. They do not compromise their quality. Compared to the price range, their products have always been satisfactory.
The Northface developed its own waterproofing technology called DryVent. There are also other technologies like FlashDry, a fabric that is both breathable and quick-drying; WindWall is a kind of material that protects against strong winds and low temperatures. ThermoBall and PrimaLoft technology is used for synthetic insulation and PrimaLoft can mimic.
Marmot also has a handful of unique technologies that help its gear perform better, last longer, and breathe better. NanoPro and MemBrain technologies are among them.
Pricing
The North Face isn't one of the most inexpensive companies on the market, especially when it comes to technical clothing designed for adverse weather conditions. That's to be anticipated, though; a high-performance TNF jacket is constructed of high-quality materials, which are costly.
Marmot trekking clothing is available in a variety of styles and pricing. The company's most budget-friendly options start at approximately $100. Even the costliest alternatives, such as down coats and parkas, are quite affordable.
Warranty
A lifetime warranty covers the original owner of the North Face product against faults in materials and production. Even after extensive usage, if a product breaks due to a manufacturing flaw, they will fix it free of charge or substitute it at their judgment. Accidental damage, poor care, carelessness, normal wear and tear, or the normal degradation of colors and textures through time and use are not covered by this warranty.
Marmot has few similar warranty policies like North Face; however, it has a limited warranty, especially if you use the jacket in harsh weather conditions.
Which One Is Better?
Both North Face and Marmot make excellent outdoor clothing. When it comes to men's coats, they're exceptionally fantastic.
Overall, we believe the North Face is the brand whose coats function best in cold conditions. They're also available in a variety of styles. On the other hand, Marmot jackets offer better weather performance, are lighter, and are less expensive, making them an excellent alternative for those wanting to save money.
To conclude, The North Face jackets outperform the Marmot designs in many ways. But they have a higher price, whereas the Marmot designs are lighter, more comfortable, and more useful.
Best Waterproof Jacket from Marmot [Bonus]
Marmot Women Marmot Women's Precip Lightweight Rain Jacket
Specifications:
Package Dimensions: 17.72 x 12.6 x 1.97 inches
Item Weight: 9.6 Ounces
Department: Women's
Manufacturer: Marmot
The materials used to manufacture Precip are environmentally friendly. This jacket is multifunctional. If there is no downpour, you can wear it as a windbreaker by tucking the hood inside the collar.
Important Features:
Weather Protection: The NanoPro technology used by Marmot performs an excellent job of keeping moisture out of this jacket. Velcro makes sure to protect an individual from a severe storm by securing a double storm flap around the front zipper. However, the hood does not cover the face effectively exposing the individual to rain.
Insulation: This jacket is specifically made for water resistance. However, this jacket features a separate neck from the hood, which helps it remain set under your hood and adds a layer of warmth during a chilly drizzle.
Breathability: For a waterproof jacket composed of crinkly plasticky fabric, the PreCip offers remarkable breathability. You can detach the hood when it is not raining, providing you with much convenience and comfort.
Durability: It is made from pure nylon, which means it is both durable and packable. However, its longevity is not that great. Over time, the inner layer may begin to crack or detach.
PROS:
Extremely affordable
Variety of sizes and colors available
The hood can be rolled away
Great packaging
Versatile
Breathable
Fully waterproof
Windproof
Lightweight
CONS:
No chest pocket was provided.
There are no pockets inside.