Are you a musician looking to perform better at online marketing? Here are some great tips to help you to do so.
Online Promotion Tips For Musicians
Promote your shows on Songkick and Bandsintown
One of the major reasons why you decided to get into music to begin with was to have the chance to play in front of other people.  So help to ensure that the next show that you have gets played in front of a packed house through promoting them on ticket buying channels like Songkick and Bandsintown. Bandsintown has location based targeting which allows site users to find the hottest shows in their town.
As an additional bonus, when you connect your Songkick or Bandsintown account to your Wix Music website it automatically allows ticket purchasing on your site and updates new tour dates that you have without you having to do anything.
Reach Out to Blogs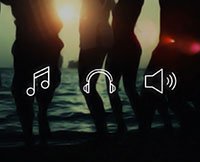 Getting your music on other people's blogs can make a lot of difference and get you and your videos in front of other people.This can help make your music more popular.
This company advise you link to your video and music channels to get the most impact for your buck.
Start a YouTube Channel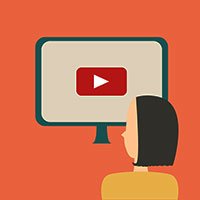 Artists you probably haven't heard of … Karmin (Wix artists), the Weeknd and Justin Bieber have one thing in common: all of them were discovered on YouTube.
So if you want to get your music out to the masses, then you definitely need to have a YouTube channel to help make that happen.
Get your Music hosted on iTunes / Apple Music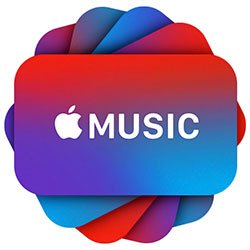 iTunes and Apple Music is the default music service on all Apple products and are highly regarding for hosting the world's biggest online music library.
The new service from Apple Music goes a step beyond being a place to store your digital music collection – what they want to do is assist users with discovering new music that are based on what they are listening to already. Could your band be next?
Put your Music up on Last.fm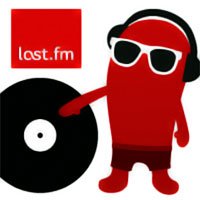 One of the easiest places for new fans to turn your music into their latest obsession is Last.fm. If your music is added to Last.fm, they will place it on playlists along with bands that your fans love already (which makes you even cooler by association).
Also, if you are part of the distribution offering of Wix, any music you upload to your site will be spread across Last.fm as well.  This is savvy online radio streaming at its finest.
Get familiar with Reddit Music
Reddit is the homepage for the underground and arguably is the internet's biggest thing. You might not be aware of this, but a lot of the viral things that you might have seen online were on Reddit first, and this is why it is important for musicians to become familiar with the Reddit Music thread.
This content sharing grassroots-style community enables music to get a good feeling for how audiences will perceive their music, but you need to be careful since hardcore users are tough on newbies at times.  Just be authentic and respectful and you will do fine.
Get your music uploaded to Spotify
Spotify is one of the world's biggest desktop and mobile apps. They taken the listening experience to an entirely new level, and there libraries contain nearly every recorded artist, so you definitely want to be there as well.  With their incredible Discover tool to find new artists, it is possible for your channel to get connected with larger names that play music that is similar to yours.
Use Twitter Hashtags (@TwitterMusic)

Twitter is the front page for all breaking news, and is the ideal place online for music fans to discover their next favorite band.  Provide them with the chance to discover you through using popular hashtags such as #jazz, #rap, #music or your favorite music style when tweeting new tunes out. Also, watch for hot music hashtags such as #NewMusicFriday and #MusicMonday when running the twitter account of your band to give you more exposure.
Long ago music blogs passed by magazines such as Rolling Stone as being the authorities for what is the next big thing in the music world. This means that if a popular music blogger posts your most recent music, review your album, or hype your upcoming show that it will earn some serious street cred for you, along with genuine new fans for you. Many bloggers list their social channels or email addresses on their blog posts, so you can try to reach out to them and give a short introduction and link to a song of yours.
Research popular music blogs that are in your local area and then send your EPK to bloggers along with a professional email introduction; a post on a local blog can help to get a devoted local fan base for you. The very best blog for your specific music is going to differ from one genre to the next, but some of our favorites from the big league of music blogs are The A.V. Club, DatPiff, Sterogum, and Pitchfork.